Cryogenic Fluids
Cryogenic liquids, substances that have their normal boiling point below about -150° C (or 123 K or -240° F), often exhibit unusual behavior compared to other liquids. Viscosity and other characteristics may change dramatically. For reference some common Normal Boiling Point (NBP) temperatures and densities of cryogenic liquids are included below.
Boiling Temperature at one atmosphere pressure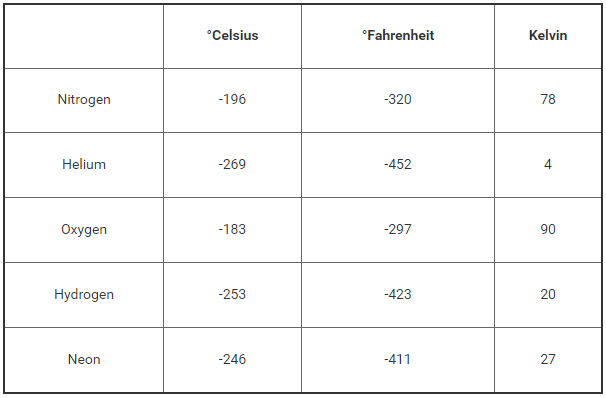 Density of Solid Cryogens at Triple Point
HAVE A QUESTION? ASK OUR EXPERTS.