Save Time. Reduce Downtime.
Technifab's tank switchers provide a continuous liquid nitrogen supply by automatically switching to another dewar when the current tank becomes empty. Designed with a Programmable Logic Controller (PLC), our tank switchers offer the ultimate in accurate cryogen control. TechniSwitch Tank Switchers are available in vacuum jacketed or non-vacuum jacketed versions.
The TechniSwitch VJ vacuum jacketed switcher offers the advantages of a non-vacuum jacketed switcher with added benefits of low heat leak, minimal boil-off, no condensation and touchable casing which makes the VJ tank switcher the most efficient, safe unit in the industry. Actuated valves eliminate background noise created by solenoid chatter.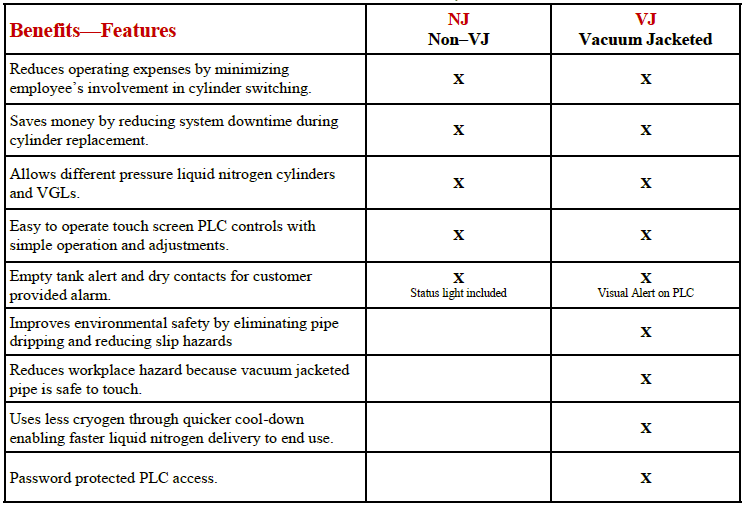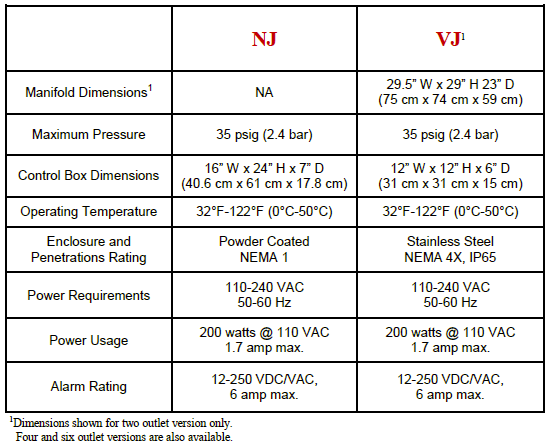 HAVE A QUESTION? ASK OUR EXPERTS.